Microsoft Enterprise Mobility + Security (EMS) E5 is an incredibly powerful, cost-effective security suite that offers more advanced flexibility and risk-management features than does the evolution of EMS (E3) by ensuring tighter threat detection and richer immunity against both internal and external security threats.
Why Enterprise Mobility + Security E5 for larger Saudi Businesses?
Enterprise Mobility + Security (EMS) E5 is your ultimate solution for a super agile, more comprehensive suite of mobility and security that aligns perfectly with your business needs, allows your employees to securely work from any device, and fully protects your corporate data, emails and applications while increasing your productivity.
Enterprise Mobility + Security E5 includes all the capabilities of Enterprise Mobility + Security E3 plus Azure Active Directory Premium (AADP) P2, Azure Information Protection P2, Microsoft Cloud App Security, Azure Active Directory [AD] Identity Protection (as a feature of AADP P2), Azure Advanced Threat Protection, Azure AD Privileged Identity Management (as a feature of AADP P2).
As Gold Certified Microsoft partner in Saudi Arabia, (Jeddah, and Riyadh), Ctelecoms offers expert, worry-free deployment of Microsoft EMS E5 for Saudi businesses of all sizes and industries, enabling them with:

Control identity + access in the cloud
Centrally manage access to all corporate resources with a single identity for both on premises and the cloud.

Get identity-driven security
Comprehensive, intelligent protection against today's advanced security threats and cyber-attacks.

Virtualize your desktops
Efficiently deliver and manage Windows desktops and apps on all devices.

Manage mobile devices + apps
Securely manage apps and data on iOS, Android, and Windows from one place.

Protect your information
Intelligently safeguard your corporate data and enable secured collaboration.

Conditional access polices
Restrict or allow access to specific data and services based on whether the user meets the requirements you define.

Real-time Protection
Get more persistent protection against unwanted access to critical business emails and data.

Deeper Visibility
Enterprise-grade visibility into user and data activity so you can further protect your company's critical applications and data.
EMS integrates seamlessly with these other
Microsoft Products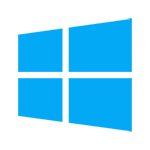 Windows 11
EMS empowers Windows 10 and Windows 11 with greater protection of users, devices, apps, and data. It allows you to secure data everywhere all while giving you the flexible device and application management you need.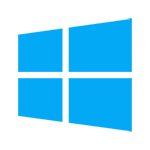 Windows 10 Enterprise
EMS integrates incredibly with Windows 10 Enterprise, allowing for more advanced data security, streamlined application access and management flexibility across all devices.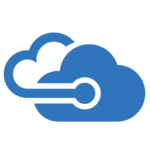 Microsoft Azure
Expand the capabilities of Microsoft Azure Active Directory (AD) with Microsoft EMS by unifying user identities and allowing for central identity management across datacenters and the cloud.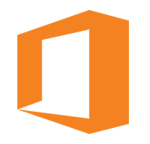 Office 365
Microsoft Enterprise Mobility + Security (EMS) unlocks the full potential of Office 365 by maximizing flexibility and security for employees to have a highly immune, more productive environment.